"

Who knew Klingon could be so much fun? Jen is the kind of guest that you want... good to our attendees and happy to step in and make our events just that much better. Her charisma and fun factor made us stand out." - Ida Doden, Tremendicon Vice President
The Klingon Pop Warrior brings you songs you thought you knew in the original Klingon! With 4 EP's funded by 4 successful Kickstarters plus a couple of modestly viral songs with Kiss Me and Let It Go,  Jen Usellis has created a project that is sure to bring a smile to fans of all ages. Her committment to exceptional musicianship and grammatically correct Klingon combined with her powerful voice creates a one-of-a-kind experience. No one else on Earth is doing what she's doing! 
Popular music allows Jen to bridge a fan divide. Whether you've never seen an episode of Star Trek or know anything about the Klingon language, if you like music, that's all that matters! From Steppenwolf's Born To Be Wild to Kesha's Die Young, there's something for everyone in her repertoire. 
For convention programmers, Jen is a well rounded guest for your con. She is the Klingon language consultant for Star Trek Prodigy and can do panels on beginner level Klingon, her translation and musical process, Twitch streaming, crowdfunding and more. She can even run a cosplay karaoke night. With her background in theatre and improv, Jen infuses everything she does with spirit, passion, and a warrior attitude!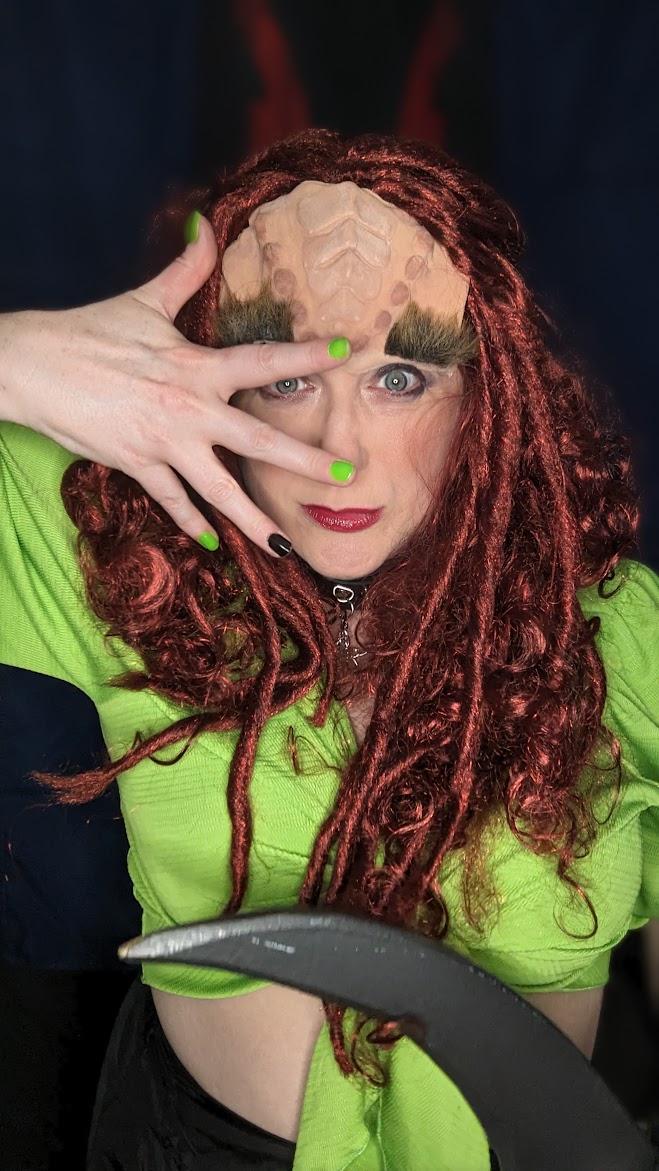 Photos
Sample Track
0:00/3:45

0:00/3:28

0:00/3:36

0:00/2:53

0:00/4:08

0:00/3:50

0:00/4:12

0:00/3:33